1. Select a plan and click "BUY NOW".
2. Choose a Pool and enter a valid BTC receiving wallet address.
    Adjust all the "Mining Days" to pay in advance or pay it later.
    Confirm the order information and payment amount, submit the order.
3. Choose a payment method and click "PAY".
4. Send the amount of the order to the address shows on the page. After the payment arranged, click "PAID".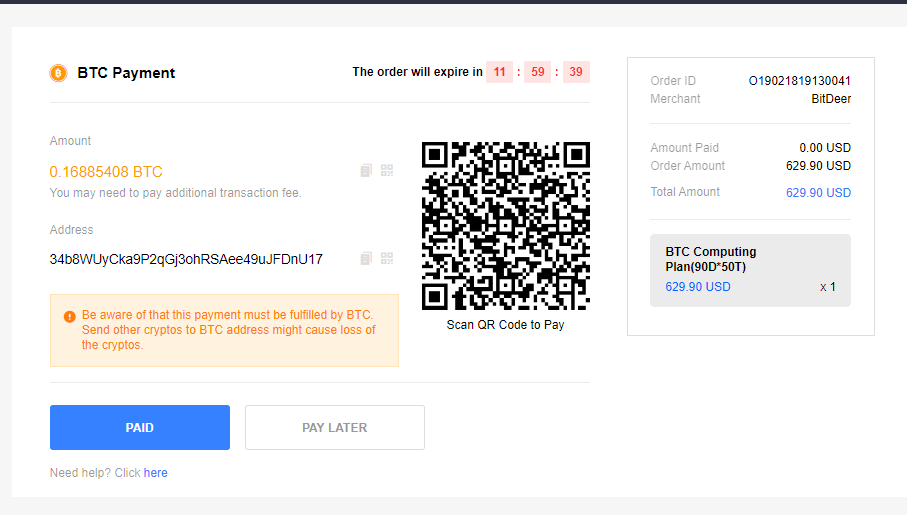 5. After 6 confirmations (around 2 hours), once BitDeer receives the amount, the plan will be active and start mining.
1. 选择一个套餐,然后单击"立即购买"。
2. 选择一个矿池并输入有效的BTC接收钱包地址。
选择您所需要的"挖矿天数",可以现在支付或稍后支付。
确认订单信息和付款金额,提交订单。
3. 选择付款方式,然后单击"付款"。
4. 将订单的待付金额发送到页面上显示的收款地址。
    付款后,请点击"已支付"。
5. 在6个确认后(大概1-2个小时),一旦Bitdeer收到付款,套餐将会生效并工作。