The Electricity Fee is calculated on a daily basis, users may choose to pay part of the Electricity Fee when first place an order (<30 Days of Electricity Usage can be chosen), and the remaining days under the plan period can be paid later in the Dashboard > Hashrate > "Pay for Electricity".
If you would like to add days to multiple plans in one time, click "MY ACCOUNT" > "Electricity Bill" under your account name and buy electricity usage days for all renewable plans under your account.
Please note to "add days" before the Maintenance days run out, otherwise, the mining and revenue of the plan will get interrupted.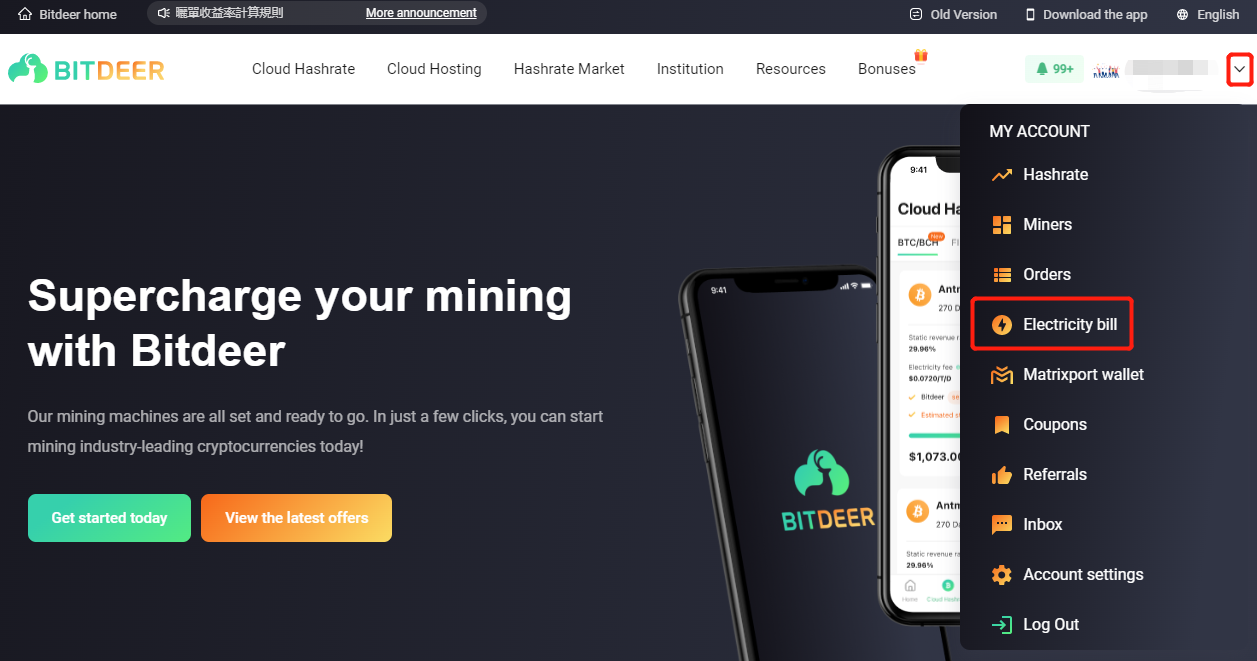 Note:
Please refrain from making payment after your order has been canceled(6 hours after you've placed the order), or the currency exchange fluctuation may cause potential losses. you may place a new order and pay.
If you didn't go through the whole process, you can still find the order and continue to pay at ' Orders'-combined payment order'